In Transportation We Trust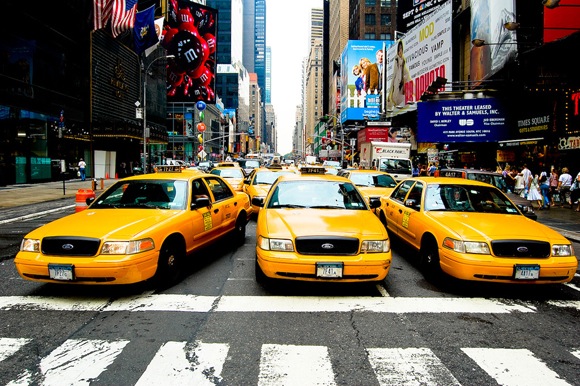 (Tallahassee, FL) Just as the need for housing here in Tallahassee is on the rise, so is the need for public and private transportation. The City of Tallahassee alone just added more stops to their Star Metro Service to formulate new routes.
Every week approximately fourteen million Americans use public transportation. For every four households whom have access to public transportation at least one household has no access. This is quite a shocking revelation to know that an estimated 37,656 residents of Tallahassee have little to no access to transportation based on the U.S. Census 2000 population data of 150,624 total Tallahassee residents.
Florida State University's enrollment alone was 38,431 students based on the 2004 through 2005 school year. While touring the campus during peak hours can be traffic congestion in itself, many of our residents are also walking the city to get to places where public transportation does not go.
Citizens over the age of sixty-five and under eighteen make up for twenty percent of all transit trips. There is a lot of initiatives that the City of Tallahassee is doing to improve on it's public transportation methods, but they still don't address the key needs of our citizens.
Citizens of Tallahassee want a more flexible and on the spot means of getting around. They are tired of moving from bus stop to bus stop on a trip that takes an hour by bus and five minutes by car.
College freshman come from all over the world with no means of transportation. Freshmen are discouraged to have vehicles at Florida A&M University; they must have at least thirty credit hours to acquire a student permit. The freshmen who bring their vehicles take the risk of becoming a victim to the predatory towing that sweeps the Universities, businesses and apartments across Tallahassee.
With such odds against a tax paying resident whom supports our transportation system whether through tuition fees or regular city taxes; one must ask is there a better solution. Yes of course there is a better solution; there has always been an alternative source of transportation.
These alternative sources are your city taxi, catching a ride with friends and neighbors, or just simply riding a bike. While the previously stated methods have been used for decades and account for better transportation, they don't always work the way we want them to.
Taxis can be very pricey for students on a budget and senior citizens whom can only afford to pay for medical expenses not travel. Friends and neighbors are always helpful for the first few times, but after a while they can become agitated. Spend a day bicycling up and down the great hills and slopes of Tallahassee are not an option for grandma and grandpa.
Discount Transportation LLC has addressed these problems of interest and packaged the problems into one big solution. That solution is a one flat rate travel here in Tallahassee. Instead of paying by the miles, you only pay one price to get from one side of the city to the other. Not only are the rates reasonable for students and senior citizens, but their average pickup time is actually faster than most regular taxis here in the city.
With so many problems with public transportation today, most people can see Discount Transportation as an extension to the Star Metro Service with it's one rate program. "Discount Transportation got me from point A to point B on time and with no problems. Discount Transportation will always be my first choice for transportation," said a humble Jason Evans.
As more residents of Tallahassee continue to search for an alternative source of transportation, many more will feel the same way Evans feels.